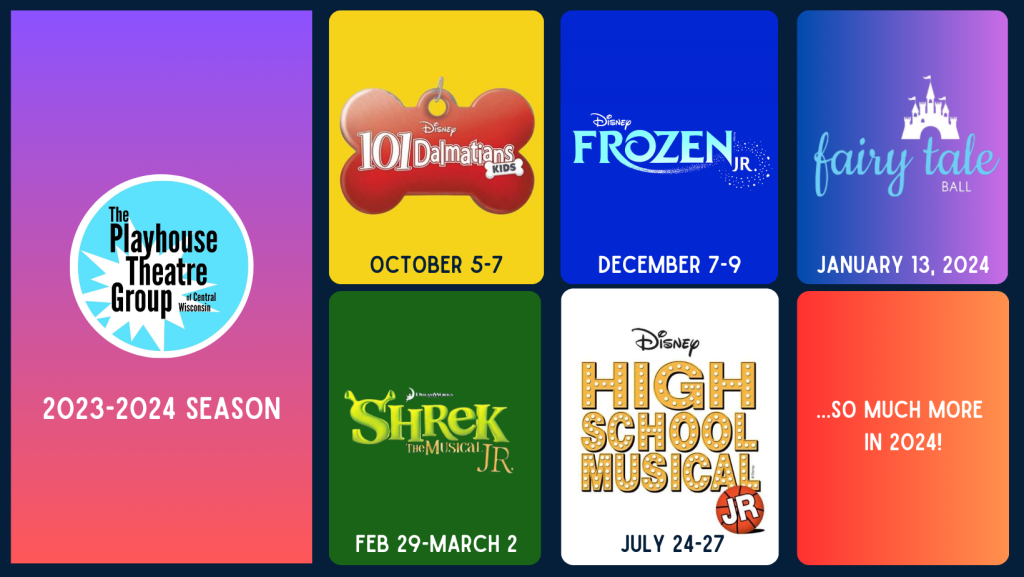 4 WAYS YOUR SPONSORSHIP HELPS LOCAL YOUTH
Gives us the ability to provide a quality theatre experience, by providing funding toward licensing fees, costumes, sets, programs, microphones, and lighting/sound equipment.
Encourages a confidence-building, creative outlet which emphasizes physical activity and social interaction for kids while learning how to improvise and effectively communicate in front of an audience.
Provides a safe and inclusive community for all kids. We extend scholarships to any child that needs one, no child is turned away because of inability to pay. Playhouse also offers Exceptional Arts productions where students with special needs are given role preference. We strive to accommodate youth of all abilities in our productions.
 Creates opportunities for many safe, fun, family-oriented events for our entire community! In addition to our musical productions, Playhouse also hosts events like the Fairy Tale Ball, and theatre camps/workshops.
There are many ways you can contribute. See below for more info!
ONE CORPORATE SPONSOR PER SHOW = $5,000
• Premier billing on all marketing materials for show promotion (including posters, social media, tickets, and press releases). Example: Festival Foods and Playhouse Theatre Group Present Footloose the Musical.
• Full page, full color ad with preferred placement in all show programs for whole season.
• Advertisement/coupon on all tickets.
• Full-Color Ad on display in powerpoint presentation before show.
• Shout out in vocal announcement before show begins.
• Logo displayed prominently as Presidential sponsor on Playhouse website.
• Two complimentary tickets to all shows.
• The satisfaction of knowing you helped a whole bunch of local youth.
• The eternal gratitude of all Playhouse volunteers.
Want to learn more about our Exceptional Arts and Second Act shows?
• Exceptional Arts is an inclusive theatre program that makes performing arts accessible to all students, including those with special needs. Role preference is given to students with special adaptive needs and new performers are paired with seasoned Playhouse mentors.

• Second Act is an extension of Playhouse Theatre Group that brings together adult community members, college students and especially graduated Playhouse alumni to connect and create incredible, high-quality stage performances.
2024 FAIRY TALE BALL = $3,000
• Premier billing on all marketing materials for the event (including posters, social media, tickets, and press releases). Example: YOUR BUSINESS and Playhouse Theatre Group Present the 2024 Fairy Tale Ball.
• Advertising/coupon on all tickets.
• Crowns for all attendees with your logo on them.
• Multiple shout outs at the event.
• Four complimentary tickets to the event.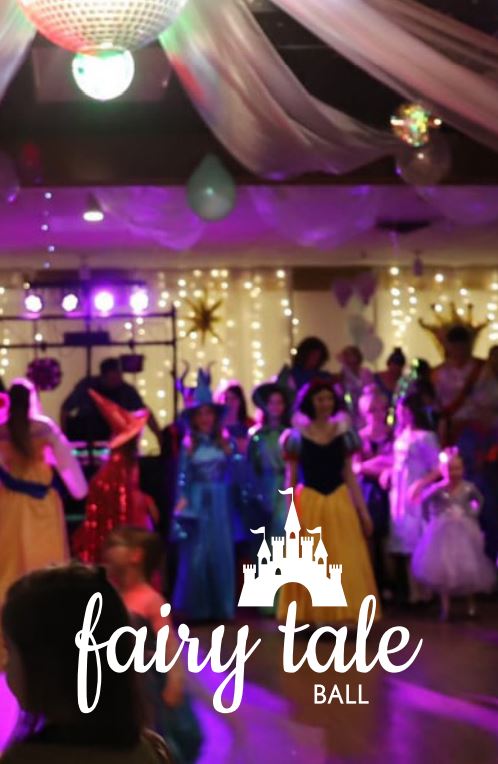 SPONSOR AN AD IN OUR SHOW PROGRAM
PRICING AND SPECIFICATIONS FOR A FULL SEASON OF SHOWS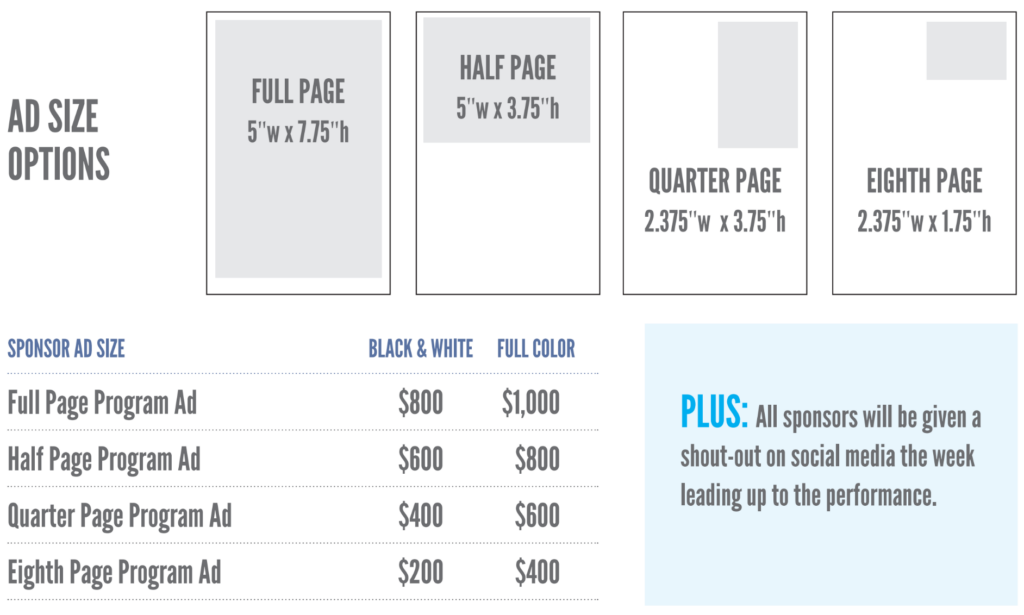 DONATIONS OF GOODS AND SERVICES ARE ALWAYS APPRECIATED.
• We especially appreciate catering for educational programs and cast meals, photo copying or printing, or play-related materials
• In-kind ads and marketing opportunities are available.
Please email cwplayhousepresents@gmail.com to discuss.
BECOME A PLAYHOUSE GRAND!
• We are grateful to our family and friends who support us throughout the year, making it possible for us to create high-quality productions.
• Does your employer have a matching gift program? We'd love for you to DOUBLE your contribution.
• Have you considered leaving Playhouse Theatre Group a legacy gift in your estate planning?
• All donations are tax-deductible, and you will receive a shout-out in show programs.
If you would like more information on becoming a sponsor please contact:
sponsorship@playhousepresents.com